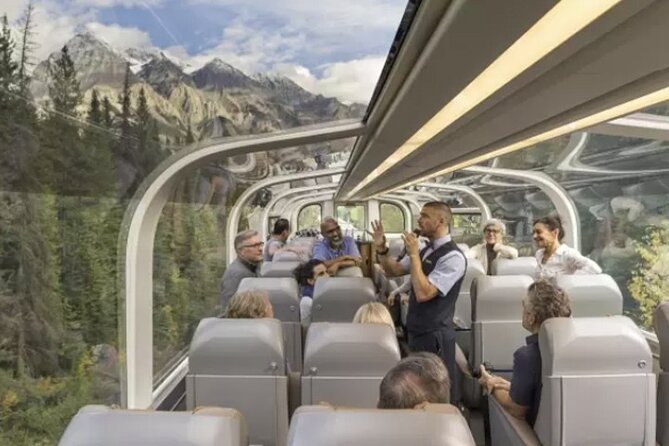 Explore the Rocky Mountain National Parks of Canada by Rocky Mountaineer Luxury Train together with the prestige guided-tour to Banff, Icefield, Yoho and Jasper!

Discover Lake Louise, Moraine Lake, Emerald Lake and Peyto Lake. Your guided-trip starts from Banff National Park, a UNESCO World Heritage site. Enjoy the most famous "world-class" parkway, Icefields Parkway, to the Columbia Icefields. Join the unique experience Glacier Adventure (Snowcoach+Skywalk) onto Athabasca Glacier. Boat Cruise on Maligne Lake.


Booking, Reviews, More..
Experience the region's most scenic lakes and majestic canyons in Jasper National Park. Yoho National Park, "rock walls and waterfalls," as an expression of wonder and awe, it can roughly be translated as, "Wow!"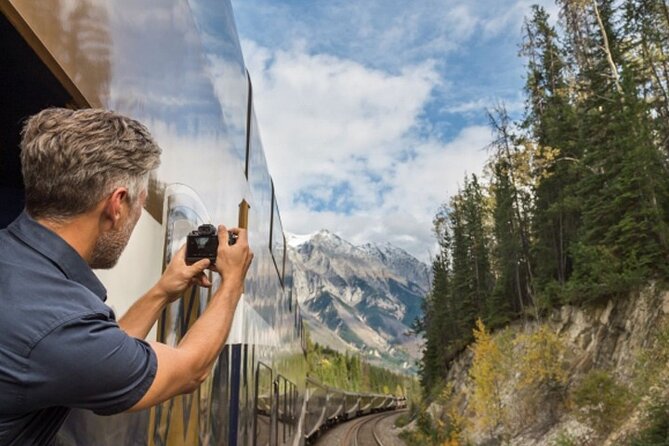 Board the Rocky Mountaineer train at the Vancouver Station at 7:30am PT.
Select Your Dates..


Rocky Mountaineer Train Itinerary

Departure Point: Banff Caribou Lodge & Spa , 521 Banff Avenue, Banff, Banff National Park, Alberta T1L 1H8 Canada.


Rocky Mountaineer Train Itinerary



6 Day Rocky Mountaineer Train from Vancouver to Banff, Icefield, Jasper, Lake Louise.



Book the Rocky Mountaineer Train..