Guided Glacier Hike on The Athabasca with IceWalks
Enjoy walking on Athabasca Glacier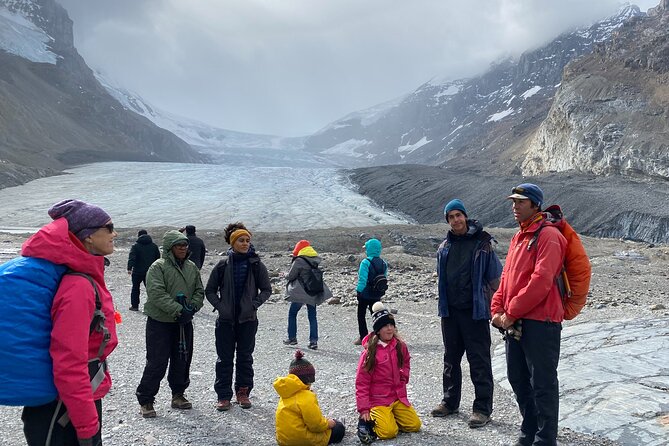 Guided Glacier Hike on The Athabasca with IceWalks Overview
Enjoy the unique experience of walking on Athabasca glacier on this small-group hiking tour. As your iceWalk guide leads you across the majestic Athabasca Glacier in the Canadian Rockies you'll get insights into its many incredible ice formations such as crevasses, mill wells, meltwater streams, and icefalls. Equipment is provided and no technical climbing experience is required.
Check Availability..
Jasper Columbia Icefield Home
Guided Glacier Hike on The Athabasca with IceWalks Includes:
- One-of-its-kind glacier-walking adventure in the Canadian Rockies
- Get incredible views of the Rockies as you walk on the Athabasca Glacier
- Tour is easy walking, suitable for young children and seniors alike
- Small-group tour (maximum 12): A more personalized experience
- You will be provided micro-spikes (crampons for added traction on the ice) If you don't have your own: Rain gear, hiking boots, gloves, and hat
Jasper Columbia Icefield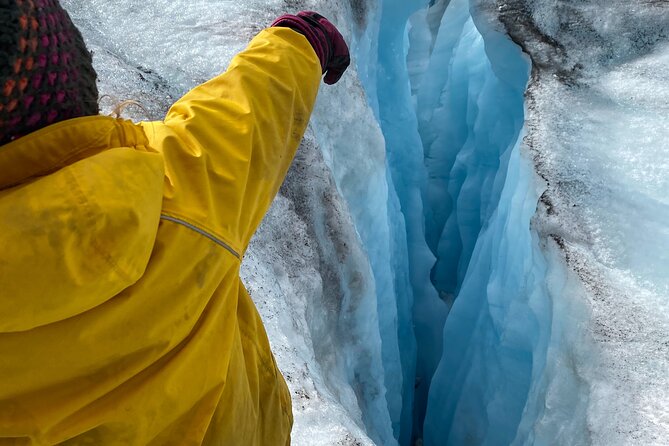 View Booking Details..