Glacier Skywalk
Jasper National Park Glacier Skywalk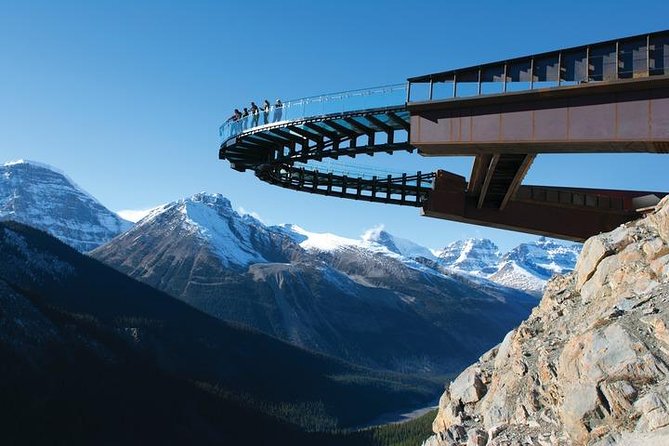 Glacier Skywalk Overview
Take in the incredible landscape of Jasper National Park from on high with this visit to the Glacier Skywalk and transfer from Columbia Icefield. Feel the adrenaline rush of stepping out onto the glass-bottomed, 1,312-foot long (400-meter) walkway, perched 1,000 feet (304 meters) above the floor of the Sunwapta Valley, offering unobstructed vistas of the snow-capped mountains and valleys beyond.
Check Availability..
Jasper Columbia Icefield Home
Columbia Icefield Glacier Skywalk Includes:
- Admission to the Glacier Skywalk in Jasper National Park
- Admire panoramic views of glacial valleys and snow-capped peaks
- Learn about the geology, ecology, biology and Aboriginal history of the glacial region from the interpretive displays that line the Skywalk
- Feel your heart pound as you stand almost 1,000 feet above the valley floor on the glass-bottomed platform
- Enjoy the stunning drive from Jasper to the Columbia Icefield Glacier Discovery Centre along the Icefields Parkway.
Jasper Columbia Icefield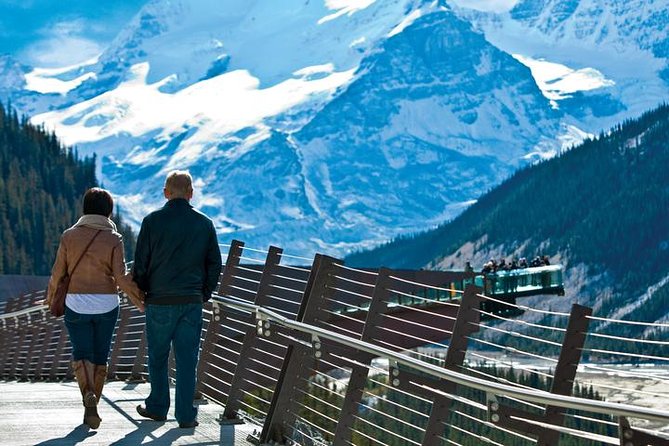 View Booking Details..