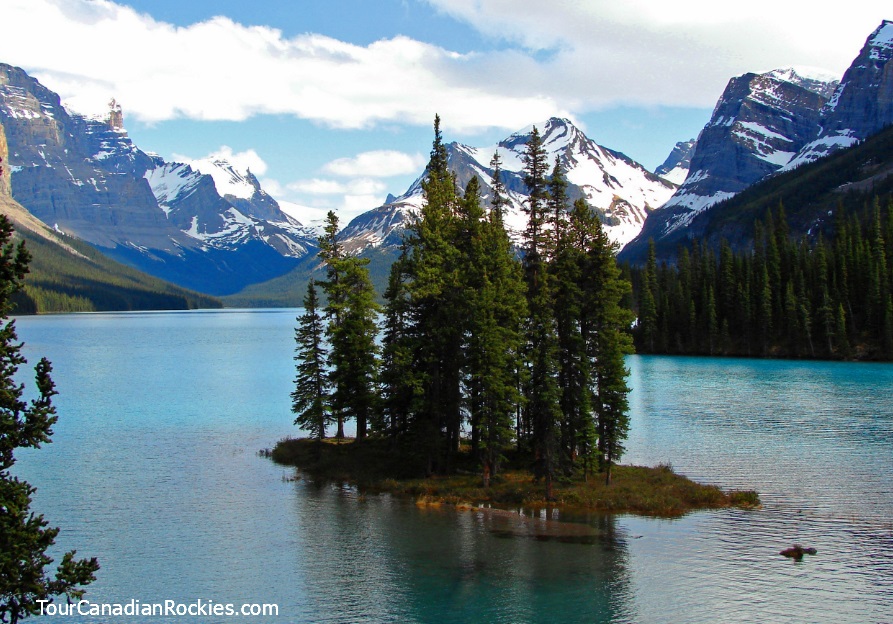 Maligne Valley lies within the expansive Jasper National Park in Alberta, Canada. With this wildlife, waterfalls and boat cruise tour, navigate the rugged scenery with ease and reach some of the region's most spectacular landscapes in comfort. Discover top natural attractions such as Maligne Canyon and Medicine Lake on foot, and enjoy a scenic boat cruise on Maligne Lake. Along the way, keep watch for sightings of native bears, eagles, elk, and moose in their natural habitat.

Booking, Reviews, More..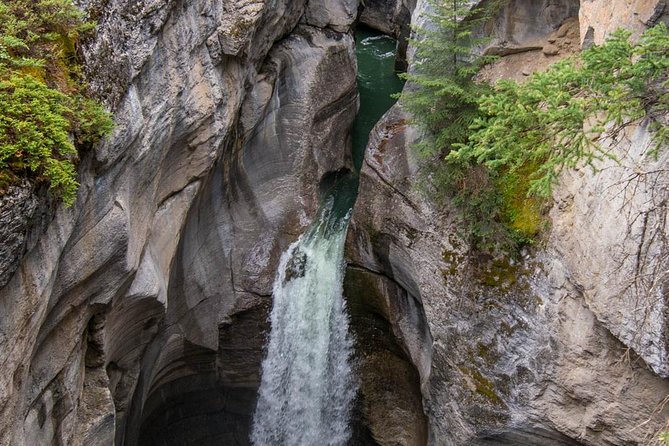 Fully narrated wildlife, waterfalls and boat cruise takes you along Maligne Lake, the largest glacially fed lake in the Canadian Rockies, part of the UNESCO-listed Jasper National Park. Boat cruise to Spirit Island, accessible only by boat, and admire views of imposing granite peaks, vibrant blue water, and ancient forests. Keep your camera close and your senses alert as you scan the area for wildlife like eagles, bears, moose, mountain goats and deer that call this area home. Expert and amateur scene and wildlife photographers alike will relish in the opportunities to capture the alpine scenery.


5.5 hr Jasper Maligne Lake Boat Cruise, Wildlife and Waterfalls Tour Information
Maligne Lake Boat Cruise Home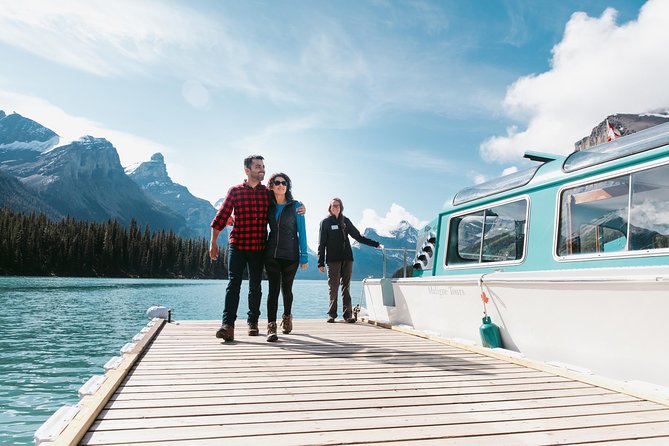 Jasper Maligne Lake Boat Cruise Tour ends back at the boathouse, where you can purchase a hot beverage or a snack from the nearby lodge and chalet. Feel free to linger as long as you like and enjoy the landscapes from the shore.


Book this 5.5 Hour Tour
5.5 hr Jasper Maligne Lake Boat Cruise, Wildlife and Waterfalls Highlights
- Jasper National Park wildlife, waterfalls and boat cruise tour from Jasper.
- Enjoy views of the Canadian Rockies, Spirit Island, and sprawling forests.
- Delve deep into Jasper National Park with your wildlife and waterfall tour guide.
- Watch for wildlife, including deer, eagles, and bears.
- Marvel at the cascading waterfalls, soaring cliffs, and rugged scenery for which Canada is famous.
- Explore Maligne Canyon and Medicine Lake on foot, and cruise onto serene Maligne Lake Hassle-free pickup and drop-off at your centrally located Jasper hotel.



Booking, Reviews, More..





Maligne Lake Boat Cruise Home