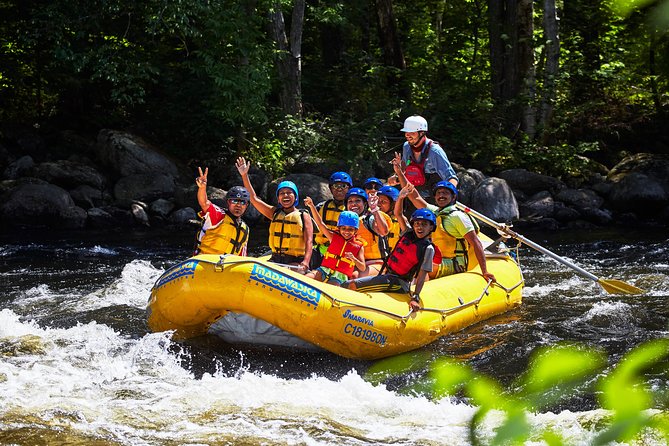 Madawaska River Family Rafting Overview

Ideal for adventurous traveling families, this small-group Madawaska River rafting trip is a great introduction to the whitewater rafting experience for all ages. Just like the voyageurs of past times, you'll wind your way through picturesque Madawaska scenery and tumbling river whitewater in the Algonquin Park area. You can even jump out during your Madawaska river rafting tour for a swim, so get ready to get wet.

Check Availability..
Jasper Athabasca River Rafting Home

Madawaska River Family Rafting Includes: » Family-friendly white water river rafting experience on the Madawaska River
» Suitable for all levels of rafting experience, including beginners
» Small-group experience: Maximum 12 people per raft
» Travel with a certified Madawaska river rafting guide
» Soak up the views of the Algonquin Park area as you navigate the Madawaska river water
» lifejacket & helmet
» Ideal choice for families

More on Jasper Athabasca River Rafting »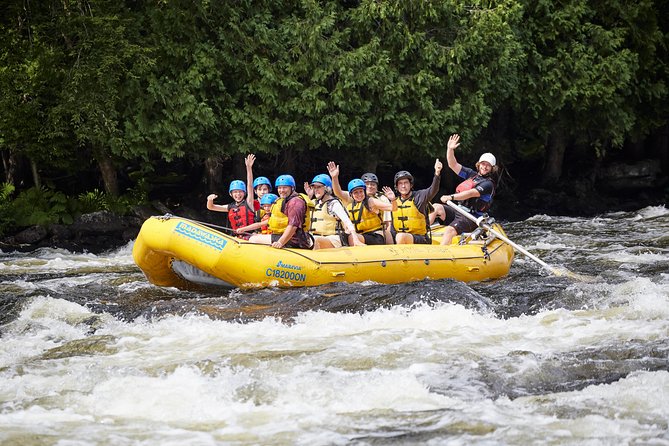 View Booking Details..